Photovoltaic systems are mainly divided into 2 large families:
stand-alone (alsoknown as "off-grid") systems: they are not connected to any distribution network, so they directly exploit the electricity produced and stored in an energy accumulator (batteries) on site;
"network-connected" systems (also called grid-connected): these are systems connected to an existing electricity distribution network managed by third parties and often also to the private electricity system to be served;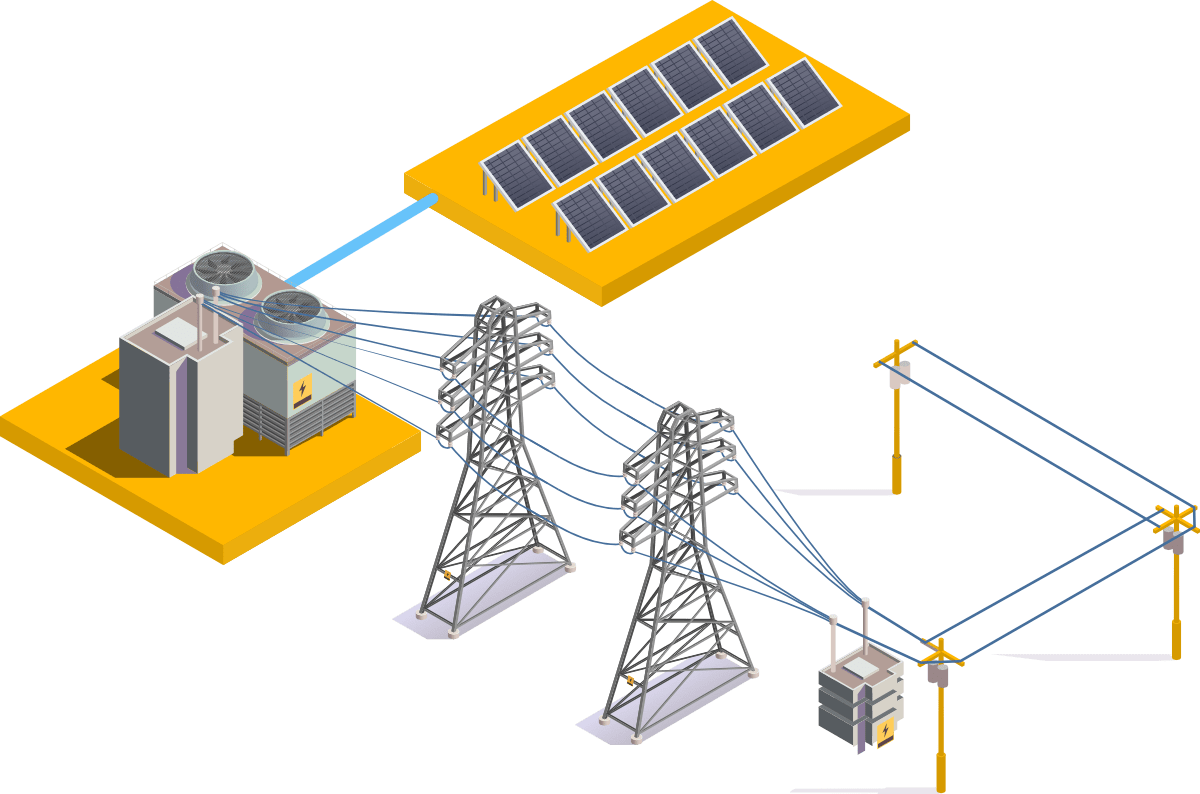 A particular case of stand-alone system, called "hybrid", remains connected to the electricity distribution network, but mainly uses its sources, only one, or can have a combination, for example, photovoltaic, wind, generator, even with the help of an accumulator. If none of the sources are available or the accumulator is discharged, a circuit connects the system to the electricity grid for continuity of supply.
Request informations
Skills & Services
Innovation for energy and the environment.
In each project we combine the engineering, technical and technological skills of all the member companies.
A Project Manager takes care of all phases of the project: from the initial feasibility study to installation, up to providing a turnkey system, perfectly tested and complete with staff training services and after-sales assistance.
Services
Request information
Contact
ADDRESS
B E E S GROUP DWC - LLC
Business Center
Dubai World Central
P.O.Box: 390667, Dubai,
U.A.E. License n. 9690
PHONE
+39 ‭334 8520446‬