Yesterday waste, today resources that produce energy
The plants transform waste into biomethane, organic soil conditioner or quality compost and CO2 for different uses, organized on two main parallel production lines:
The organic line - after separating the organic fraction of municipal solid waste (OFMSW) from other unwanted materials, the plant sends the liquid with a high organic biomass content obtained to the anaerobic digester. At the end of the process a centrifuge separates the liquid into organic soil conditioner (then quality compost) and water.
The biogas line - through dehumidification, desulphurisation and upgrading processes, transforms the biogas produced by anaerobic digestion into natural methane.
The management software automates the operation of all the operating components of the plant and the remote control system allows supervision and remote assistance service.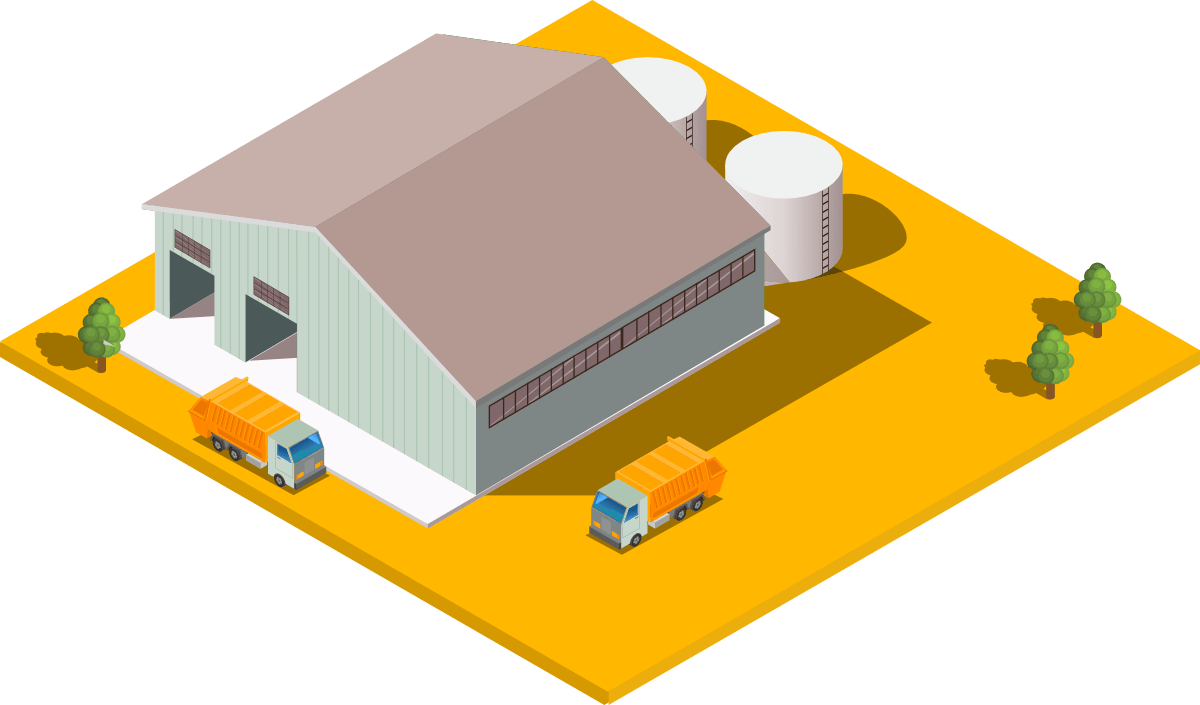 The systems and technologies for the production of biomethane are generators of opportunities and development on a large scale and on multiple levels for the entire country system, because they generate environmental, energy and economic benefits with significant social repercussions.
ENVIRONMENTAL BENEFITS
Perfect environmental integration between the plant and the surrounding landscape
Waste is transformed into natural resources
End of Waste - 90% less waste in landfills thanks to the process that allows to separate and reuse materials such as plastic, paper, cardboard, glass, etc.
No emission of carbon dioxide into the atmosphere
No incinerator
No bad smells
No aerobic composting
ENERGY BENEFITS
Independence from fossil fuels
High quality biomethane ready to be placed on the network or for use in automotive
ECONOMIC BENEFITS
Low costs and ease of management
Reliability
Low maintenance costs
Long service life of the plant
8,700 hours of operation per year, over 900 hours of work per year more than the common biogas plants currently on the market
Request informations
Skills & Services
Innovation for energy and the environment.
In each project we combine the engineering, technical and technological skills of all the member companies.
A Project Manager takes care of all phases of the project: from the initial feasibility study to installation, up to providing a turnkey system, perfectly tested and complete with staff training services and after-sales assistance.
Services
Request information
Contact
ADDRESS
B E E S GROUP DWC - LLC
Business Center
Dubai World Central
P.O.Box: 390667, Dubai,
U.A.E. License n. 9690
PHONE
+39 ‭334 8520446‬