Solar Cooling is an excellent alternative to traditional water refrigeration that consumes huge amounts of electricity, since a Solar Cooling system consumes little energy from a source other than solar that nature makes available to us for free.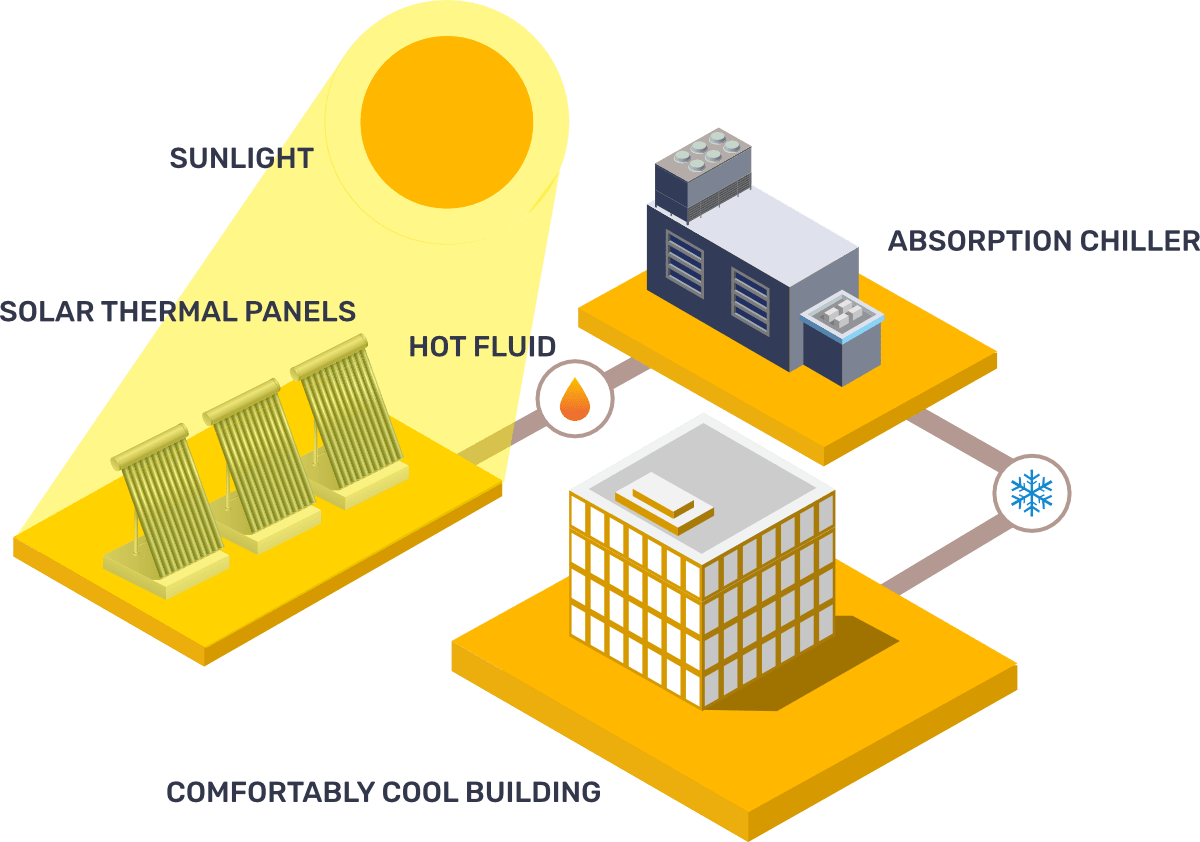 With the simple energy provided by solar energy, even megawatts of cold can easily be produced by exploiting solar thermal systems that provide thermal accumulation of hot water heated by the latest generation solar collectors, vacuum tube panels or vacuum flat panels.
The machines used (also called Absorbers or Absorption Chillers) to refrigerate the water or cool the air can work all year round thanks to solar heat and using modern technologies to create a closed refrigeration cycle, thanks to the use of hygroscopic salts such as lithium bromide for positive temperatures 4 ° - 7 ° C or ammonia for temperatures down to -60 °.
Request informations
Skills & Services
Innovation for energy and the environment.
In each project we combine the engineering, technical and technological skills of all the member companies.
A Project Manager takes care of all phases of the project: from the initial feasibility study to installation, up to providing a turnkey system, perfectly tested and complete with staff training services and after-sales assistance.
Services
Request information
Contact
ADDRESS
B E E S GROUP DWC - LLC
Business Center
Dubai World Central
P.O.Box: 390667, Dubai,
U.A.E. License n. 9690
PHONE
+39 ‭334 8520446‬